MIRS Hardware
Moraware Bar Code Inventory Management Tools
Bar Code Label Printer: Zebra ZD420T
The Zebra ZD420T desktop bar code label printer is dependable, fast and versatile. It's also super easy to use. It prints up to 6 inches per second and can print on both paper and synthetic weather resistant labels. The ZD420T includes a USB interface and easily connects to Moraware, or Slabsmith to print slab and remnant serial number labels with the Windows driver and USB cable that are included.  It also provides a modular interface slot so you can add Ethernet or Wi-Fi as your requirements change. 
Specs: ZEBRA ZD420 Printer, TT, Standard EZPL 203 DPI, US Cord, USB, USB Host, Modular Connectivity Slot, Incl. USB Cable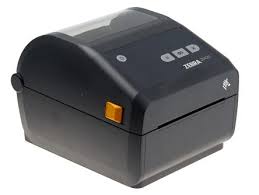 Bar Code Label Printer: Zebra
GK420T
(
Legacy)
The Zebra GK420T desktop bar code label printer is the predecessor of the new ZD420T.  The GK420T has gone end-of-manufacture, but is still supported by Zebra and DataBridge.  It prints up to 5 inches per second and can print on both paper and synthetic labels.  The GK420T easily connects to Moraware or Slabsmith to print slab and remnant serial number labels with the Windows driver and USB cable that are included.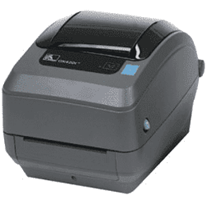 Countertop fabricators often store slabs and remnants outdoors, so it's important to use a label that can stand up to the elements. The Zebra Z-3000 Ultimate Poly labels we provide are UV and weather resistant and have a high-tack acrylic adhesive to help ensure that they stay on. It's best to apply any label to a dry, room temperature surface, but once applied these labels stay readable even in the harshest weather. We offer two off-the-shelf sizes:
18950-EA 4" x 2" Z-Ultimate 3000 Poly Label, White w/Perforation, 1″ Core, 5″ OD, 1340 Labels/Roll
18939-EA 3" x 1" Z-Ultimate 3000 Poly Label, White w/Perforation, 1" Core, 5" OD, 2,530 Labels/Roll
05100GS11007-EA 4.33″ x 244′ All Resin Ribbon for use with 18950-EA & 18939-EA Poly Labels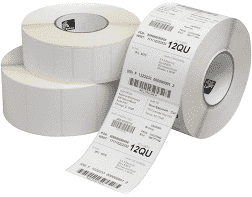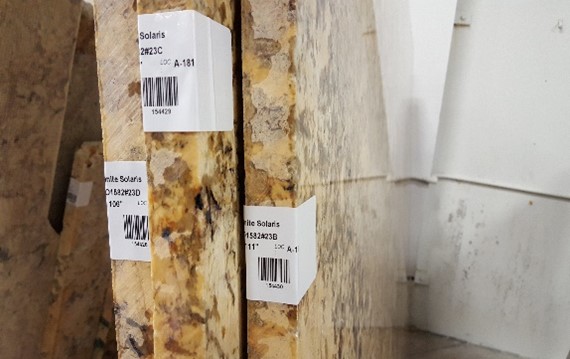 Mobile Scanner
s
:
CipherLab
RS35 & RK95
Scanning bar codes to take inventory makes it much faster, easier and more accurate to do physical inventory.  A rugged hand-held mobile computer with an integrated bar code scanner is the right tool for the job.  We recommend the CipherLab RS35 and RK95 mobile computers because with all of the standard features and durability, they are an excellent value for the price.
RS35:  The light, but rugged RS35 offers an integrated 1D/2D imager scanner that will scan bar codes in both low light conditions and outdoors in bright sunlight.  It has a 4.7" HD Display and comes with Android 10, Wi-Fi, Bluetooth, and LTE if you want to use it with a cellular SIM card.  It's IP67 sealed and can withstand multiple 4' drops to concrete.  The RS35 ships with a US plug and snap-on USB charger kit. An optional snap-on pistol grip trigger handle makes scanning even easier.  Add the optional rubber boot, and 5 year comprehensive service agreement for added protection and peace of mind.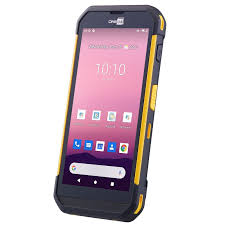 RS35 w/Integrated 1D/2D Imager Scanner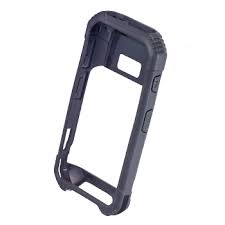 RS35 Protective Rubber Boot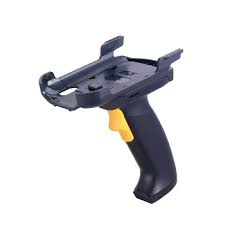 RS35 Snap-On Pistol Grip Handle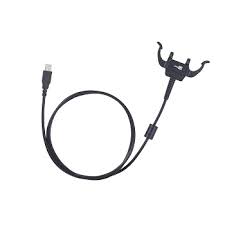 RS35 Configuration:
CipherLab RS35, Android 10 GMS/AER, LTE, BT, WIFI, NFC, IP65/67, 5.5 Display, 13 MP Camera, 1.8GHZ OCTA, 3GB RAM, 32GB FLASH, NFC & GPS, 2D Imager (4770), 4000 MAH w/Snap-On USB Charger
RK95: CipherLab's RK95 is a powerful handheld mobile computer that steps up the data collection game in warehouse environments. Running on the latest Android operating system and today's most powerful processor, the RK95 also comes with Google enterprise-oriented certifications to ensure the device's productivity stays efficient for now and the future. The optional snap-on pistol grip is perfect for fabricators doing frequent physical inventories as it reduces strain on the user for scan intensive applications.  The 1D/2D imager scanner reads well in a variety of lighting conditions, and the large HD display tactile keypad make it easy to use.  The optional high capacity 600mAh battery will ensure operation over a full shift and beyond. Crafted with excellent reading capability, wireless connection, industrial ruggedness, user interface and power consumption, the RK95 is surely an investment that is smart and cost effective for your business.
Industry Uses: Warehousing, Distribution Center, Manufacturing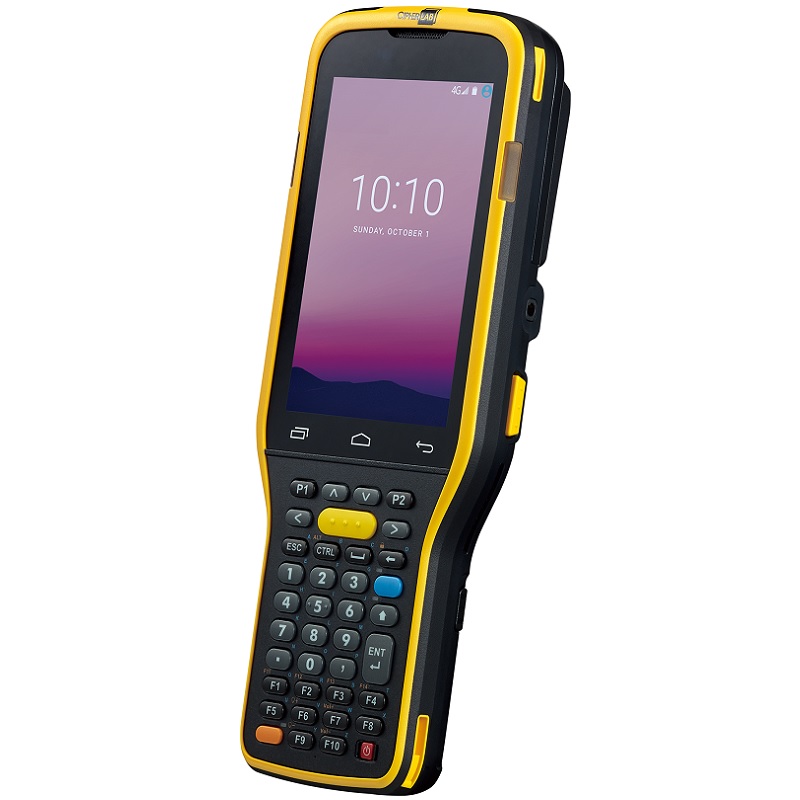 RK95 Rugged Mobile Computer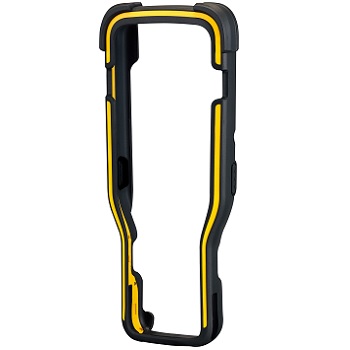 RK95 Protective Rubber Boot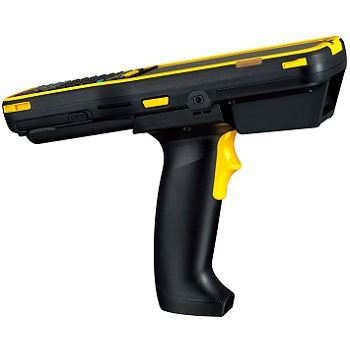 RK95 Snap-On Pistol Grip Handle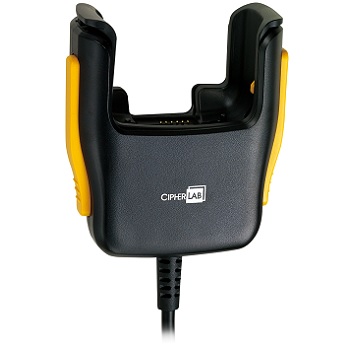 RS95 Snap-On USB Charge Cable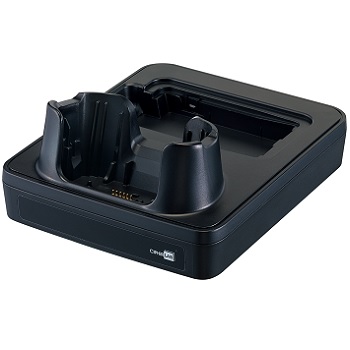 RK95 Single-Slot Charge & Comm. Cradle Battery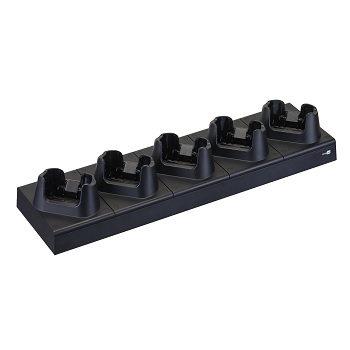 RK95Multi-Slot Terminal Charge Cradle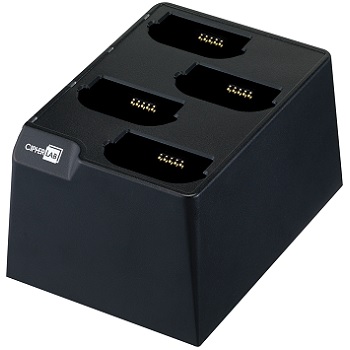 RK95 4-Slot Spare Battery Charger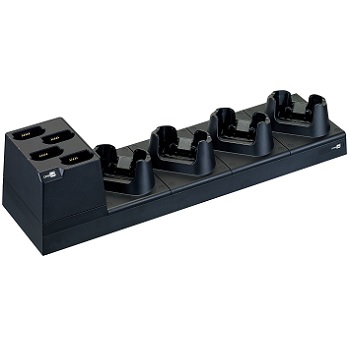 RK95 Multi-Slot Comb Terminal & Spare
RK95 Configuration:
RK95 Mobile Computer, 802.11 a/b/g/n/ac, Bluetooth 5.0, non-NFC, Mid Range 2D Imager, 6000mAh Battery, Autofocus 13 MP w/ flash , 52 Key Alpha Numeric (VT Type) , USB Snap-On w/Pistol and US (TW) Adapter, Android 9 P  W/GMS for Worldwide
CipherLab RS30 & RS31 Mobile Computers: 
The CipherLab RS30 and RS31 were the predecessors of the new CipherLab RS35.  The RS30 & RS31 mobile computers are still serviced and supported by CipherLab and DataBridge.  When you're ready to upgrade we can help you choose the right scanner.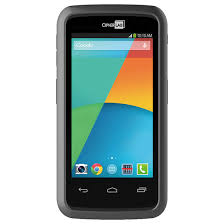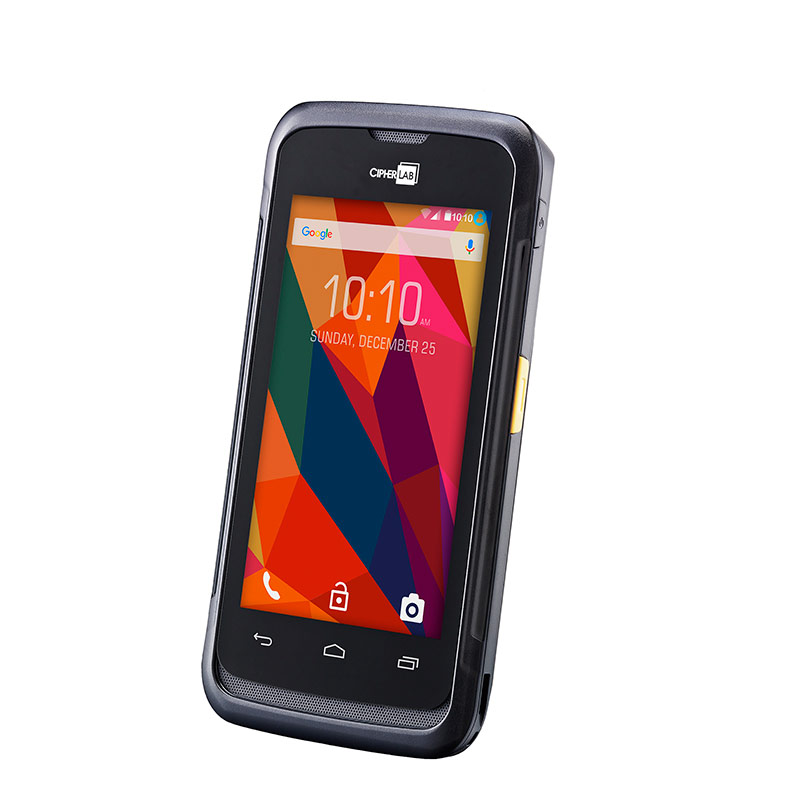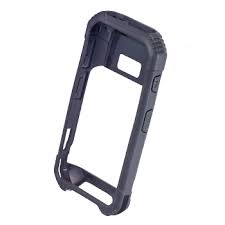 RS30 & RS31 Protective Rubber Boot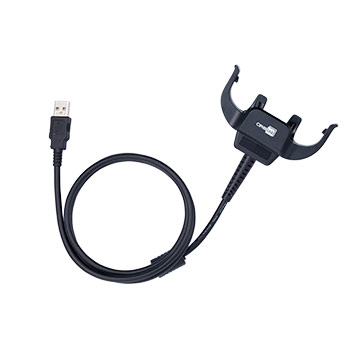 RS30 & RS31 Snap-On USB Charge Cable