Stone Industry Success Stories
Delivering Better Business
for Stone Fabricators
DataBridge Integrations creates custom integrations and add-ons to the Moraware suite of software that helps countertop fabricators manage slab & remnant inventory and scale their businesses.
Our vision: To save you time and money by automating your redundant processes, streamlining your workflow, and optimizing your operational efficiency.
In a way, our whole company is a case study and testament to the effectiveness of our integrations. We started with one JobTracker integration – MIRS – and currently serve more than 100 stone fabricators across the nation with four primary products and one limitless custom integration service. We are living out our vision, and our clients love our solutions.
We offer only hosted software solutions, so our projects prevent surprise costs and IT support calls. All clients receive software updates and all new features at no additional charge.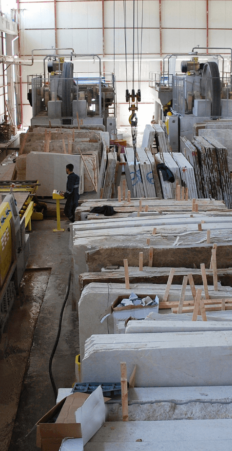 Moraware + Enterprise Resource Planning (ERP)
DataBridge Integrations gives stone fabricators the flexibility to build up from Moraware to a comprehensive Enterprise Resource Planning system by integrating multiple systems or one software at a time. By bridging the stone industry's most widely used and specialized – but separate — solutions, we can reverse-engineer your ERP system or move toward it gradually. At DataBridge, there's no All or Nothing. We deliver precisely what your business demands. We maximize what's important to you: choice, value, and predictability.
Choice: The Stone Industry's Leading Business Software
When it comes to Enterprise Resource Planning, most stone industry ERPs give you the benefit of centralizing your operations in one platform. This step is essential to growth, but you can do better. Rather than building our own software for sales, scheduling, purchasing, accounting, customer communication, and so on, we focused on what we know best – integrating. The result of Moraware + DataBridge Integrations is a single platform whose modules are the most efficient and specialized solutions built exclusively for fabricators. You only pay for what you use, we minimize software transitions, and you keep the most powerful solution for each business process.
CRM + ERP
+ Whatever You Need
Where this really gets exciting is customization. We've built a foundation of products to solve problems commonly faced by fabricators. But when you work with DataBridge, the focus is on solving the unique problems in your business. Our toolkit includes not just software, but custom programming, systems integration, and process improvement. We can integrate with anything you throw at us.