JMAIL
Customer Email & Text Messaging
Moraware Customer Service Automation
Your customers want you to text them. Since the best customer service is about getting the right message to the right person at the right time, companies are investing a great deal in email and text software that works for fabricators. 
Our Email & Text Message Automation plugs into Moraware to ensure that every customer has the same positive experience, with personalization and perfect timing, no matter who they talk to in your company. The product that turns Systemize into your company's Customer Relations department is called JMAIL — the reliable, affordable CCM for countertop fabricators using Moraware.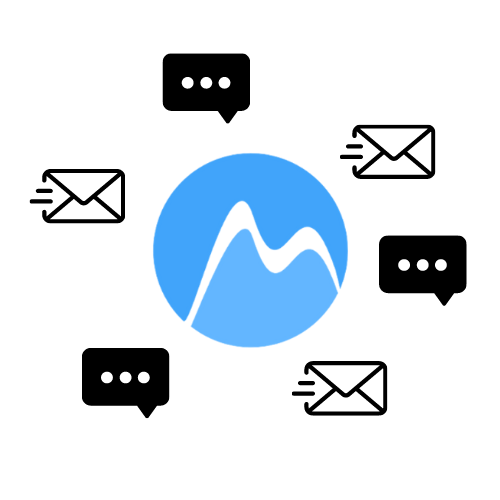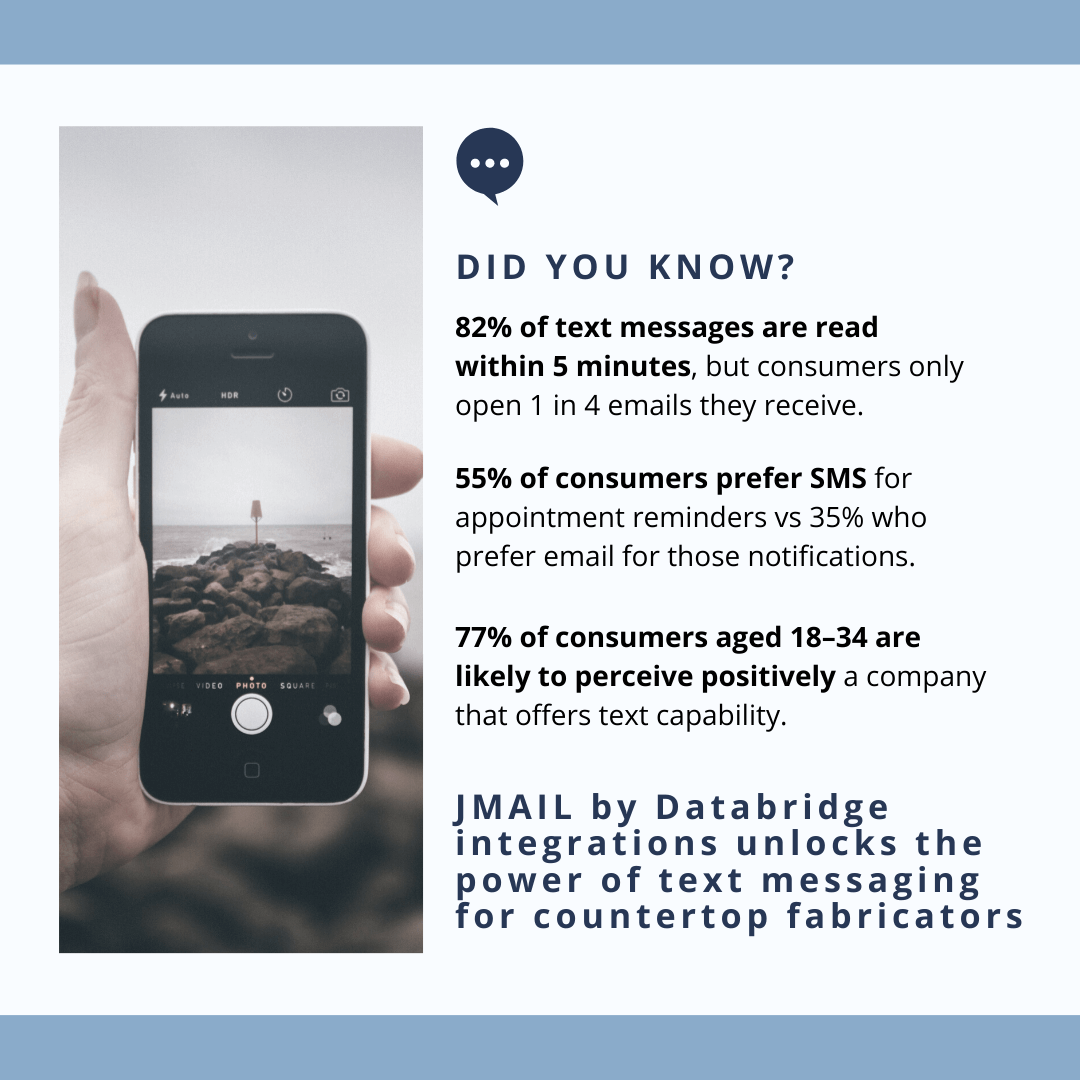 NEW: Send and receive customer messages via email while they receive and respond to your messages via text.
Improve customer service and the customer experience
Send consistent, high-quality emails & text messages to customers
Eliminate variation from one customer service rep to another
Grow without adding labor
Increase efficiency & productivity
Initiate the conversation
Communicate proactively
Always follow up
Minimize missed appointments
Custom Audiences. Custom Messages. Custom Triggers. Enhanced Customer Experience.
It delivers a blend of systems integration and process improvement. JMAIL doesn't just save you the money you're currently spending; it also improves your bottom line by eliminating data entry and communication while increasing customer service touchpoints. Once we've walked you through the customization process, changes in Systemize will automatically trigger perfectly worded emails or text messages at every step where a touchpoint adds value.
More Customer Support. Less Work.
No remembering. No more starred or snoozed emails. No days spent calling. Just the proactive and thoughtful setup of JMAIL, which will do all the work moving forward. Customer service automation takes the time and effort out of crafting the right message. Just invest the time to get the message right once, and JMAIL will make sure that those perfected messages are the ones specific customers see, exactly when they need to see them. JMAIL can also handle a customer response to automated emails and texts. We work with you to design specific emails, documents, event triggers, and timing so your response to customers via JMAIL is always right on target.
When would you normally contact a customer?
Responding to Inquiries
Sending Estimates
New Job Welcome Letters
Status Changes
Scheduling/Confirming Template Dates
Scheduling, Confirming, and/or Re-Scheduling Installs
Back-Order Notifications
Appointment Reminders
Thank-Yous
Follow-Up Surveys
Who might respond better to a customized message?
Walk-in Residential Homeowners
Kitchen & Bath Dealers
Interior Designers
Commercial clients with in-building needs
Custom-Home Builders
Home Depot Leads
Repeat Customers
Custom Triggers based on Status in Moraware
JMAIL automated emails and text messages are very configurable and can be triggered by a variety of activities within Moraware. Imagine an email based on a confirmed template or install date, reinforced by reminder emails and text messages 48 and 24 hours prior to the appointment window. All fully automated! How many phone calls and missed appointments would that save you?
Thoughtful Audience Segmenting
Texts and emails go out not just when you choose, but to whom you choose. Create as many audience segments as your business demands, then tweak the language for members of that audience. You can even customize a text or an email and deliver it to one segment of one audience.
This powerful software integration leverages customer information in Moraware CRM through the use of dynamic content fields. JMAIL pulls specific details from Moraware CRM into your texts and emails for single-contact-level personalization.
Improved Internal Communications
JMAIL automated emails and text messages aren't just for customers. Automated internal communications can also be created in JMAIL. Let your job schedulers know when a new job has been created in Moraware. Send a text to the production manager based on the production schedule or Synchronous Flow schedule alerts.
Use this calculator to see how much you can save by using JMAIL.
We work with you to design specific emails, documents, event triggers, and timing so your response to customers via JMAIL is always right on target.