Customer Support
Contact DataBridge Integrations
What's Not Automated:
Our Support of You
Working with DataBridge Integrations isn't just about buying and installing software. 20% of our implementation process is dedicated to tailoring our solutions to your company's workflows.
We know the stone countertop fabrication industry.
Our team works exclusively with stone fabricastors, day in and day out. We will walk your team through onboarding to tie your new tools to the business workflows they're meant to improve.
It takes work at the beginning, but it will pay off exponentially in the form of saved time, accurate data, eliminated tasks, reduced missed appointments, accessibility of inventory, reduced carrying cost, and happy people – you, your customers, and your team.
With your new systems in place, we don't expect to hear from you often. But when you need us, we'll be here for you.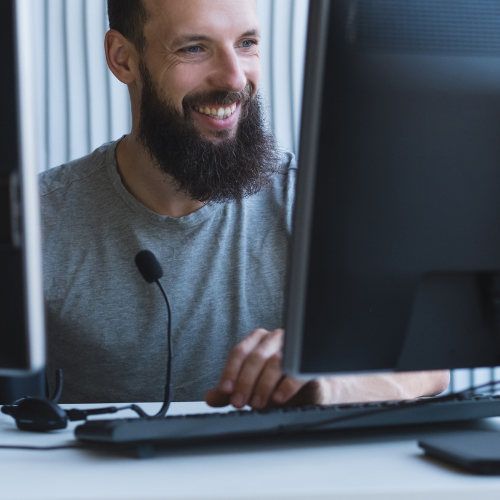 MIRS Hardware Support Requests
For Existing MIRS clients using barcode system hardware provided by DataBridge Integrations.
After completing the form, you will receive a reply email containing an RMA number and shipping instructions.
Moraware Online Support Library
If you're new to Systemize or have an issue with your setup, you can find comprehensive support articles and how-to videos on the Moraware website. 
Integration Support Requests
If you're an existing customer in need of software support, please call us at (585) 598-1900 or submit the form below.
Moraware Inventory Reconciliation System Label Guide
Step-by-step instructions to help you get started creating and editing labels using Moraware with our Inventory Reconciliation System Integration (MIRS).
CipherLab
Service Advantage Warranty Policy
The CipherLab Service Advantage program helps minimize downtime and reduce total cost of ownership for CipherLab's devices.
CipherLab has a solid warranty and makes it easy to submit an RMA should you run into an issue with your RS35 or other equipment.